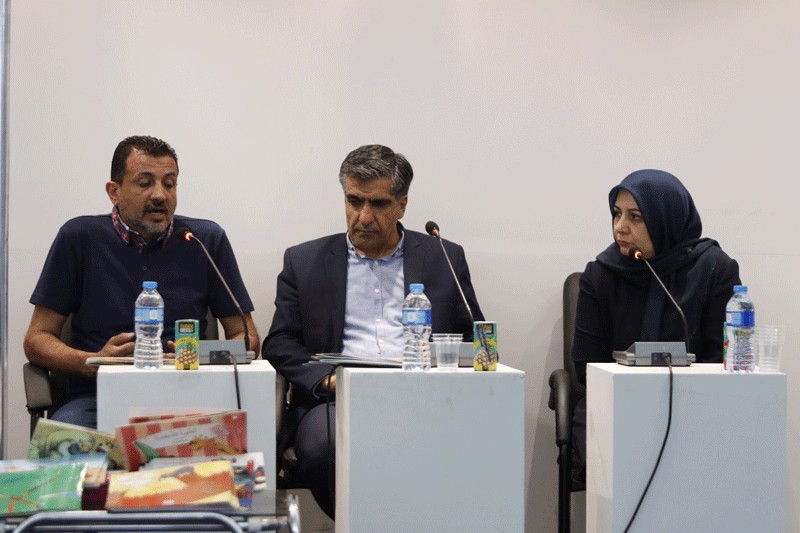 Algerian Children to get to know the Iranian Culture through Translation
2018-05-13 10:22
Majid Rasti, a children's writer said, "Children are pure peace. And whatever we do for their flourishing will be profitable and will result in peace and tranquility."
In a book launch ceremony for eight children's titles recently published in Arabic, Rasti said, "Since I work in the field of children's literature, it's been for years that I have enjoyed a relationship full of imagination, attraction and joy that I have with children's world."
Firas Al Djahmani, manager of the Algerian Publishing Atfalona said, "In the Tunis Book Fair following the negotiations we had with Iranian publishing experts we decided to publish some of Iranian works."
"When I visited this book fair three years ago, for the first time, I noticed that books for children and young adults had good quality both in illustration and print." he added.
Referring to the fact that the unveiled books will be presented in the Algeria Book Fair 2018, he emphasized, "The Algerian children are not very familiar with the Iranian culture and literature and I hope these books will open a window to Iran for them."
Hoping that the relations between Algeria and Iran will enhance, he added, "Amazighi is the third language in Algeria and therefore, we are planning to translate them into Amazighi as well."
The manager of DaneshNegar Publications appreciated Al Djahmani for publishing the Arabic translation of their books and said, "Our major target in DaneshNegar Publications is to produce books by Iranian illustrators and writers with less translated books from other languages."
"So far, we have published more than 50 titles in the field of children and young adults. But depression in the book market has decreased the speed of our activities," he continued.
Hatami emphasized, "We are looking forward to a day when our rich Iranian-Islamic culture is introduced to the whole world because the only way for establishing peace in the world is through cultural tools like books."
In this ceremony, parts of one of the books (Nastaran's Doll) were read out by the writer of the book (Shokouh Hosseini) and Al Djahmani read the Arabic translation for the audiences.
Hosseini said, "There a latent intimacy between us and the Algerian people as both nations have fought hard for their freedom and independence."
"More than a century, the Algerian people were deprived of learning their mother language so that the contemporary writers claim that Arabic did not come to them but it was them who went after Arabic," she added.