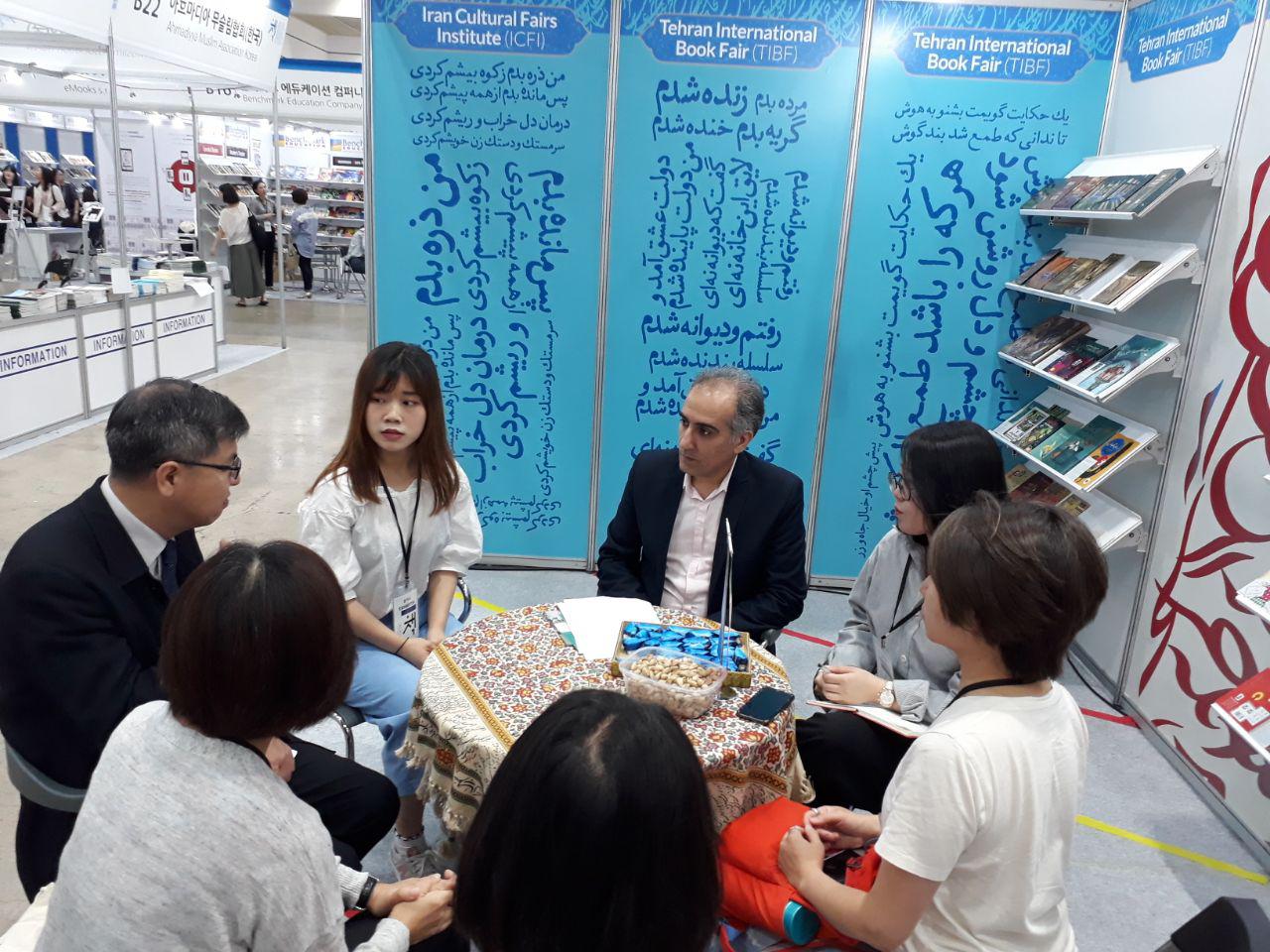 Agreement in the Seoul International Book Fair: Stand Exchange between Taiwan and Iran
2018-06-21 13:13
In a meeting with James Chao, the chairman of Taipei Book Fair Foundation, held in the Iranian stand at the Seoul International Book Fair, first agreements were made on free stand exchange between the TIBF and Taipei Book Fair.
According to a report by the Public Relations Department of the ICFI, the meeting was held today morning in the Iranian Stand at the Seoul International Book Fair. Morad Khazaei the person in charge in the Iranian Stand said, "Following the negotiations we had, it was agreed that both countries attend the other side book fair. On this basis, each side provides the other side with a stand of 18 sq. m. free of charge."
He also added, "Based on the agreements, the final draft of the MoU will be signed at the Frankfurt Book Fair held in Oct. 10-14, 2018."
In this meeting, the chairman of the Taipei Book Fair Foundation said, "People of Taiwan are very interested in Iran and Iranian Culture." He hoped that this agreement paves the way for more cultural exchanges between the two countries.
The Taipei Book Fair will be held in Feb. 12- 17, 2018. Germany will be the guest of honor for this edition of the book fair.