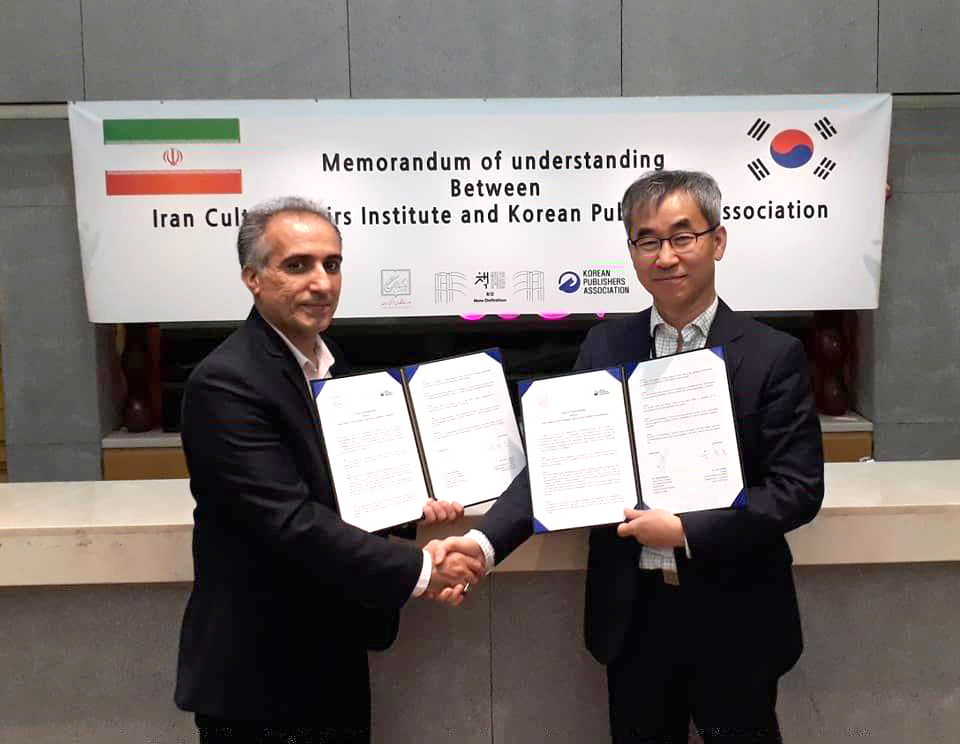 Signing Agreement on Mutual Cultural Collaboration between Iran and South Korea
2018-06-22 12:37
On the second day of the Seoul International Book Fair, the final draft of the MoU for mutual cultural collaborations between Iran and South Korea was signed.
According to a report by the Public Relations Department of the ICFI, the MoU requires each side to provide the other side with a stand of 18 sq. m. area free of charge for three years.
The MoU also contains articles regarding more collaboration between publishers from the two countries. Both sides pledge to provide their publishers with facilities to help them in this regard. It is noteworthy that the MoU is extendable for three more years.
The details of the MoU had been approved by both sides during the 31st TIBF, when a delegation of five Korean persons attended the event.
In addition, the possibility of Seoul attending as the Special Guest City in the TIBF and Iran attending as the Guest of Honor in Seoul International Book Fair was outlined in the meeting and the results are to be announced after further consideration.