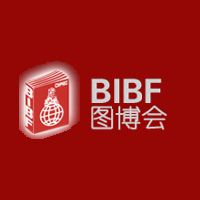 The 25th Beijing International Book Fair to open on Aug. 22, 2018 attended by the Islamic Republic of Iran
2018-08-21 15:17
According to a report by the Public Relations Department of the ICFI, the book fair will be open until Aug. 26, 2018 at New China International Exhibition Center (NCIEC), Beijing. Based on an MoU signed between the ICFI and the BIBF, this institute will attend the BIBF in a stand of 18 sq. m. area.
Organized by China National Publications Import and Export (Group) Corporation in collaboration with State Administration of Press, Publication, Radio, Film and Television (SAPPRFT), the BIBF has been committed to copyright trading of Chinese and foreign publications & digital multimedia publications, import & export of physical books, and promotion of readings.
In 2015, the United Arabic Emirates attended the book fair as the guest of honor. In 2016, Eastern European countries (Albania, Bulgaria, Croatia, Czech Republic, Hungary, Poland, Romania, Slovakia and Slovenia) and three Baltic countries (Estonia, Latvia and Lithuania) were guests of honor. In 2017, Islamic Republic of Iran attended the BIBF as the gust of honor in an area of 500 sq. m. This year, Morocco will be the guest of honor. It is noteworthy that China will be the guest of honor in the TIBF 2019.
Last year, the Beijing International Book Fair was held on an area of 92,700 sq.m. Attended by exhibitors from 89 countries/regions in 2511stands and the book fair had 300,000 visitors. Thirteen hundred journalists attended the event and 5262 contracts were signed.
In this edition of the BIBF, more than 250 titles selected by various Iranian literary awards such as Iran's Book of the Year Award, Jalal Al-e Ahmad Literary Award, Shahid Ghanipour Annual Book Award, the Golden Pen Award, the Seven Climate Award, the Holy Defense Book Award, the Roshd Award, and the Award for the Guardian Literati will be showcases. In addition, works from areas such as Iranology, art, children and young adults, religion and holy defense will be presented. Introducing the Tehran International Book Fair in the form of brochures and catalogues to invite the publishers participating in the book fair, introducing books supported by the Iranian Translation Grant Project, holding the Iran's Day as well as specialized forums are among other programmes considered for the Iranian stand.
In addition to the ICFI, Soureh Mehr and Al-Mustafa International University will be present in the Iranian stand.