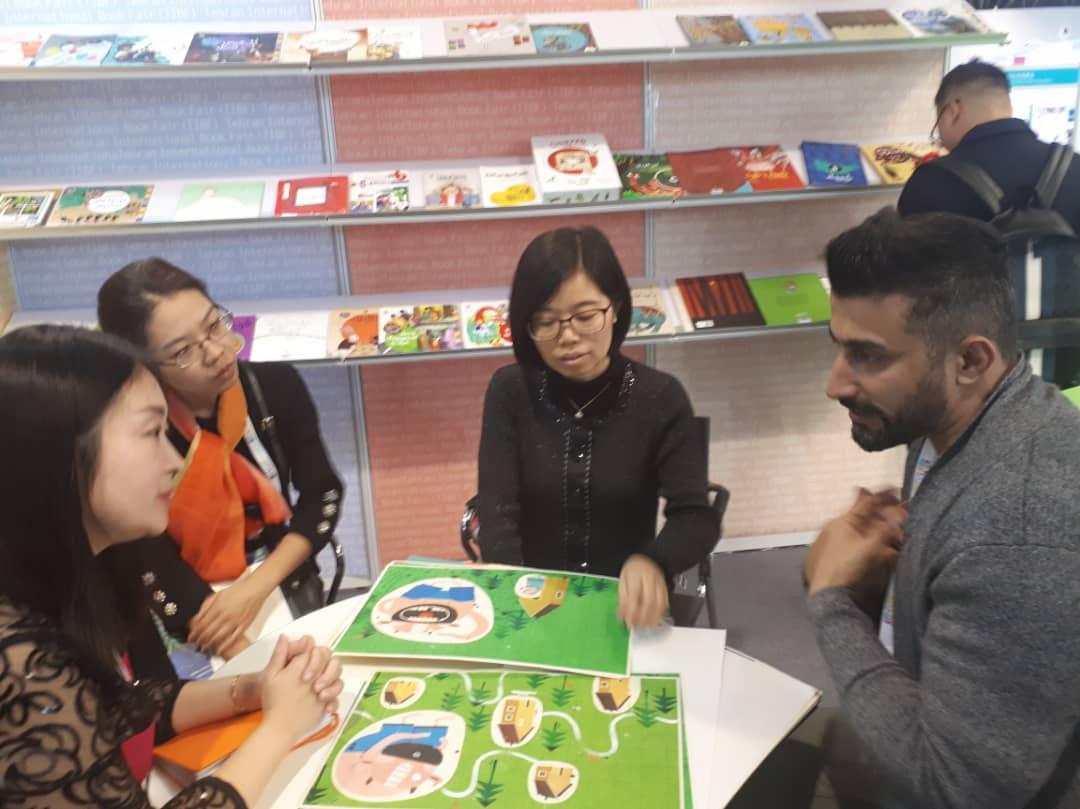 Ceremony of China Shanghai International Children's Book Fair (CCBF) to Open
2018-11-10 09:28
China Shanghai International Children's Book Fair was opened on Nov. 9 with the I. R. Iran present.
CCBF will bring together estimably 300 exhibitors from many professional backgrounds. Over 30,000 people are expected to participate in the three-day event this year. Participants include illustrators, designers, publishing houses and agencies, authors, literary agents, translators, content developers, packagers, printers, distributors, wholesalers, retailers, education and training institutions, cultural institutions, librarians, teachers and children's book lovers.
Other than the exhibition itself, the fair offers a wide range of activities.
Hassan Amekan, whose works have been accepted by the Shanghai Illustration Exhibition together with works by Reza Dalvand, attends this edition of the book air.
In the book fair, a book titled "The Fire Bird" illustrated by Hassan Amekan, and published in china will be and criticized. Also, another Chinese classic titled "The Nightingale" illustrated by Amekan and published by a Chinese publisher will be unveiled.
It is noteworthy that so far more than 27 titles illustrated by this Iranian outstanding illustrator have been published by various publishers from France, Britain, Spain, Turkey, Portugal, Japan, Korea, etc. Amekan has illustrated another book titled "The Pencil" which is written by a renowned Chinese writer and soon will be published.
On the first day of the book fair, Sung Ling, the most renowned Chinese illustrator and a candidate for Hans Christian Andersen Awards, visited the Iranian Stand and works by Amehkan.
He admired the creativity of Iranian artists and hoped that in a near future he can publish a common book with him in China.