China ready to print books of Iranian publishers
2019-04-27 14:37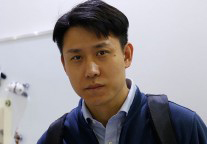 Director of China's stand at the 32nd International Book Fair (TIBF) Li Lou Lou ‎said it would be more economical for Iranian publishers to print their works in China.‎
Lou referred to the memorandums of understanding China will sign with the Iranian publishers and said the Iranians understand views of Chinese publishers. Chinese culture and books can be widely received in Iran.
He asserted that Chinese publishers aim to develop their cooperation with their Iranian counterparts: "Iran is one of those countries which can successfully invite people to book reading."
"Many publishers from all across the world print their works in China because it's more economical. I don't know about the expenses of paper and print in Iran, but Iranian publishers may publish their works in China," Director of China's stand at the 32nd TIBF said.
As the guest of honor in this event, China has brought a delegation of 200 members among them 100 authors, illustrators and publishers representing the active print industry of that country.