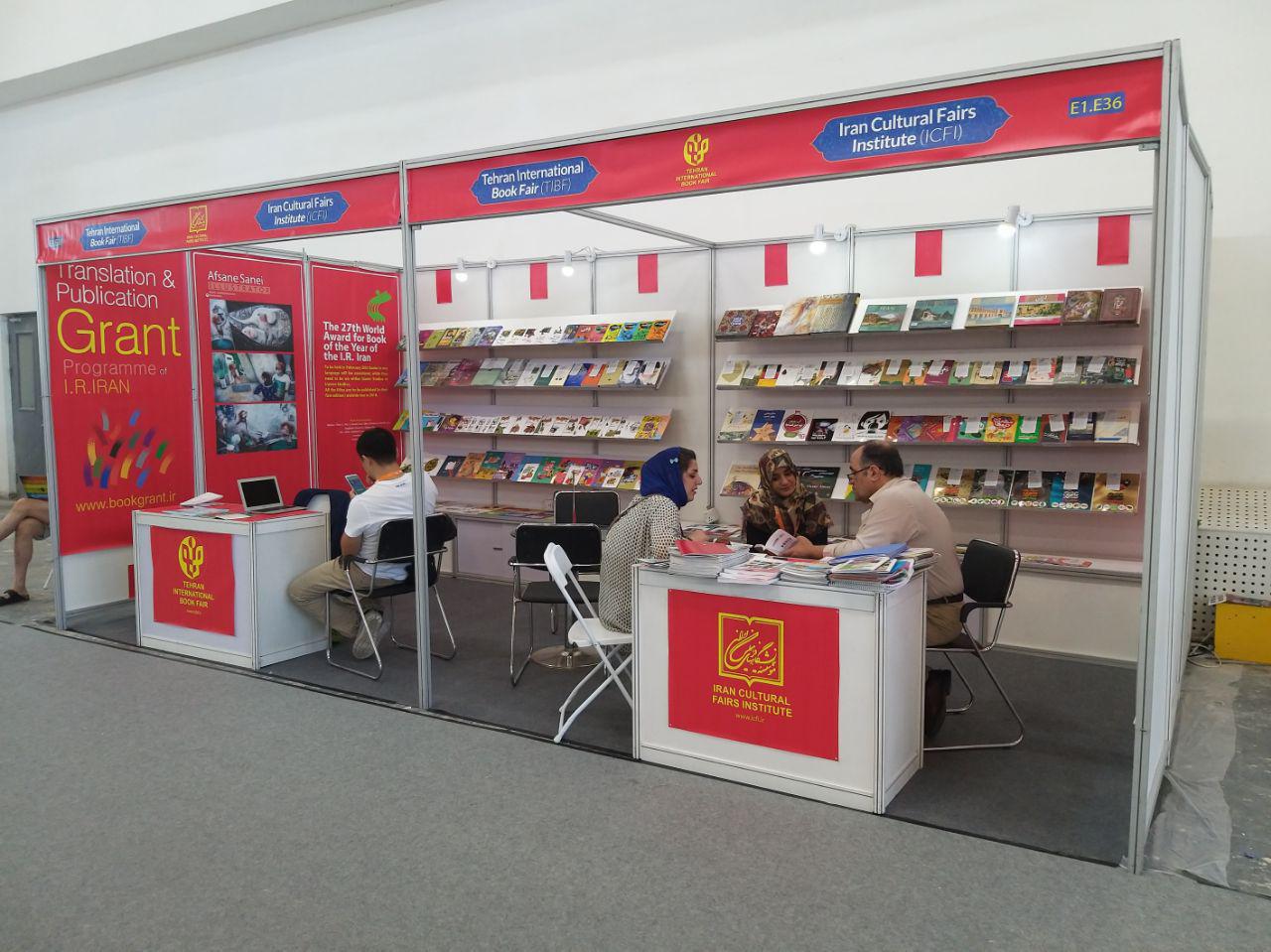 Presence of Iran in Beijing International Book Fair
2019-08-27 13:58
The activities of the Iranian stand in the twenty sixth edition of Beijing International Book Fair started.
Also this edition of the book fair, was attended by the ICFI in a stand of 18 sq. m. based on a collaboration MoU signed between the two sides.
More than 250 Iranian titles winning domestic literary awards in the last years (World Book Award of the Islamic Republic of Iran, Jalal Al-e Ahmad Literary Awards, etc.) as well as titles in the field of Persian language teaching, Iranology, art, children and young adults, religion, and Holy Defense were showcased in the stand.
Introducing the Tehran International Book fair, Iranian Translation Grant, inviting international publishers to attend the TIBF as well as specialized forums were amongst the programmes considered for this book fair.
Alireza Goldouzian, the Iranian renowned illustrator attended the book fair as a referee in the Pineapple International Illustration Award and with their financial support while Afsaneh Sanei (illustrator) and Zahra Nematollahi (writer) the winners of Picture Book Illustration Contest in Iran were sent there with the financial support by the ICFI.
A forum between Iranian and Chinese illustrators (Pineapple International Illustration Award), teaching painting to children and holding illustration workshops by Alireza Goldouzian were amongst the programmes considered for the BIBF.
In this edition, as well as showcasing selected books, rights of three titles were sold to Chinese publishers. Also negotiations were made to sell the right of a two-volume book to a British publisher.